by Lillian Csernica on May 23, 2014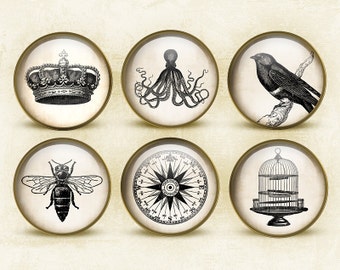 I will soon be heading over the hill to San Jose where I will spend the Memorial Day Weekend frolicking among the devotees of all things steampunk.
I've never attended Clockwork Alchemy, although I do have friends who are into steampunk.  I finally got it in gear (ho ho) and became a Browncoat not too long ago, so I am fit to join the Clockwork ranks.
I fear I cannot match the sartorial splendor of the better-dressed participants.  C'est la vie.  After the week I've had, it will be a major accomplishment to show up fully dressed with my lecture notes and in my right mind!
I have made a goodly pile of steampunk-themed bookmarks, so if you're at Clockwork be sure to say hi and grab one.  My blog URL is on the back.  I am ever in pursuit of Shameless Self-Promotion!
It's funny how life circles back on itself in some matters.  Years ago I worked Dickens Fair in when it was held on the Wharf in San Francisco.  I wore a riding habit made of cranberry wool with emerald satin facing on the lapels.  The buttons were mother-of-pearl.  I had gloves, I had a reticule, and I even had a top hat with emerald chiffon draping from the crown.  Anchoring it in place was a pewter brooch almost the diameter of my palm which showed a lady in profile with her hair blowing around her head to form the circle.  Now and then I'd switch that for this astounding piece of costume jewelry that came from my great-grandmother's collection.  Also the size of my palm, it was made of concentric circles of rhinestones getting steadily larger until the huge one in the center.  People joke about some engagement rings looking like the headlight on a train engine.  This rhinestone pin could be absolutely blinding!
Alas, as I have accumulated years since those days, so too have I accumulated sheer mass, so I can't fit into the riding habit anymore.  Oh well.  I shall do my best to live up to the occasion in my own peculiar ways.  A plain but professional outfit can be livened up considerably by some of my one-of-a-kind jewelry.  I was rummaging through the Bead Drawers this week and came up with both a pocket watch charm in gold and an octopus charm in silver.  Now surely I should be able to make something out of that combination!
If all goes well and I'm coherent enough, I'll be posting here each night during Clockwork.  Stay tuned!