by Lillian Csernica on April 27, 2022
When I was fourteen years old, my father got married for the third time. My mother had been wife number two. My parents divorced when I was eleven, so I guess you could say Daddy had observed an appropriate period of mourning for that failed marriage before he decided to take the plunge once again.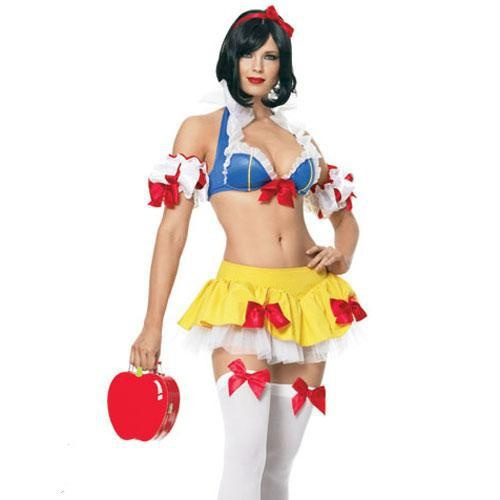 One of the many strange things about my father's third marriage was the fact that I and my soon-to-be stepsister already knew each other. We were on the same volleyball team in high school. My stepsister had the unlikely name of America. People mostly called her Amy. She had long dark hair, big blue eyes, full lips, and a perfect figure. Amy reminded me of how Snow White might have turned out if she'd ended up on the beach in Santa Monica. She was gorgeous and she knew it. The third member of the package deal was my stepbrother Joseph, twenty-one and the black sheep of his family. Daddy put up with Joseph until the day he discovered Joseph had been growing marijuana in a garden shed out back. In 1979 people were a lot less tolerant of marijuana than they are now. Daddy kicked Joseph out. I was fine with that.
Preparations for the wedding included fittings for bridesmaid dresses made of yellow polyester. Sleeveless yellow polyester. In the heat of summer. Over the upper half of these sunny creations draped chiffon circles with a pattern of daisies and greenery. We also had to wear yellow garden hats with bands of similar chiffon. Somebody tall and willowy might have made that outfit look good. All I know is, I wasn't tall enough and nowhere near willowy. These were the colors my stepmother-elect had chosen, so I did my best. Amy made the outfit look great.
Being a teenager who'd grown up in one dysfunctional family and knew she was about to join another, I had mixed feelings about this whole process. For one thing, my stepmother's name was Amber. I had a thing for geology at the time. All I could think of was tree sap with bugs caught in it. Ancient bugs at that. Not the most maternal image. Also, Amber was short. That in itself wouldn't have been a problem, but next to my father, she looked more like his daughter than his wife. Amber and I got along well enough, but then, I only saw her when I stayed at my father's house on visitation weekends. I recall one day close to the wedding when I was sulking at my father's house, having a serious internal hissy about refusing to call Amber "Mom." I don't know what I was so upset about. It's not like anybody ever expected me to do that. I suppose we can chalk that one up to adolescence.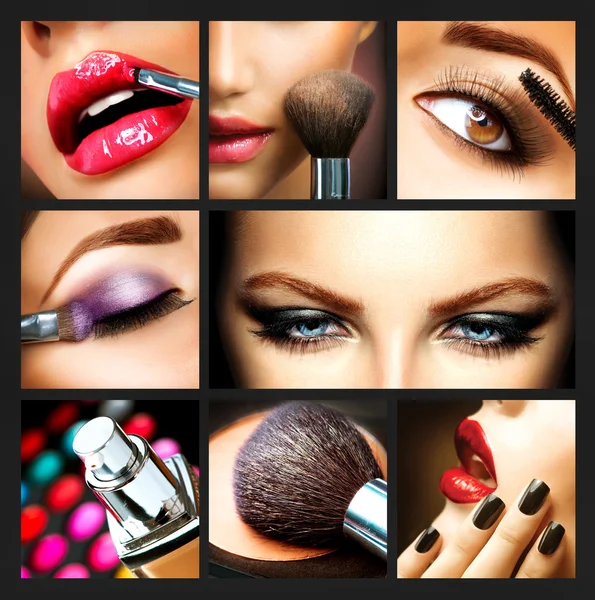 The wedding day itself was memorable for moments that have stayed with me like snapshots on my mental coffee table. All of us bridesmaids suiting up and trying to get those chiffon drape things to hang right. All the other women offering to do my makeup. They were all nice people, but in honor of the occasion they went a bit overboard. Makeup and I have never had a close relationship. I've worn it for the Prom, for my own wedding, and for a few other important occasions. Watching Amy go at it with enough palettes and brushes to fill a museum made me decline all offers. At that point in my life my father had never seen me wear makeup. Having overheard a few of Daddy's comments about how trashy Amy looked when she went out on dates, I figured it would be a good idea to cause him one less shock on his wedding day.
The wedding took place in the Methodist chapel on a nearby military base. The guests were mostly people from my father's workplace, where he'd met Amber. No family was present other than us kids due to Daddy's people all being in Ohio. (As for Amber's people, God only knows. I never have heard the definitive truth about her origins.) My father looked quite distinguished in his gray three-piece suit, yellow shirt, and yellow-striped tie. Amber wore a white wedding gown. I was still young enough to find that funny, but I was smart enough to keep my amusement to myself. I don't know how they managed to find a wedding gown short enough for her. She had almost no waist. High heels and a long skirt that included a train can be a precarious combination. She did make it to the altar without tripping or falling. Amber's bouquet was impressive, all red roses with babies'-breath and ferns. It made a rather dramatic contrast against her white gown. I had to wonder what possessed her to make us bridesmaids wear yellow and green. We looked like we'd wandered in from somebody else's wedding.
I don't remember a whole lot about the service itself, but I do recall wondering if my father was going to keel over. I'd never seen him look so nervous or emotional. At one point I thought Daddy might be in tears. This was really weird. My father had a temper, but he also had a sense of humor. To see this side of him came close to freaking me out. If this was the effect Amber had on him, was this marriage such a good idea after all? We all got through the service more or less intact. There were one or two people among the attendees who couldn't help crying at weddings.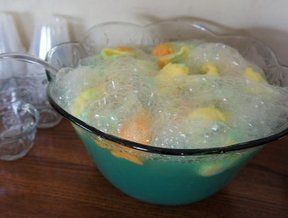 The reception gave me a perfect opportunity to observe all these people I'd never met before and would probably never see again. My father had been in AA for a good three years by then, but there was a no-host bar for the guests. The punch was that frequent concoction of ice cubes, tonic water and rainbow sherbet. Who came up with that? Why do people think it's a good idea? It makes you burp and you end up with a frothy mustache. Not exactly the most chic way to party at an event as formal as a wedding.
After the speeches and cutting the cake, people settled down to socializing. I didn't know what else to do with myself, so I kept busy getting people more coffee or cake and tidying up here and there. I noticed my newly official stepsister Amy didn't care for the rainbow punch either. She was only eighteen, so she got my new stepbrother Joseph to buy her drinks. It soon became obvious Amy couldn't hold her liquor. That she was holding any came as an unpleasant surprise to my father. Joseph had enough sense to stop buying her drinks, but by then she'd already been laughing too loudly and sitting slumped against him like some tart from a Victorian gin joint.
What really put the icing on this particular cake was the fact that other people in the wedding party started to notice Amy's behavior. One of the older bridesmaids, a co-worker of Amber's, called me over to where she sat at the head table. This lady announced in ringing tones that I was a real lady, behaving myself and helping out like a good hostess should. I suppose I ought to have been embarrassed, but I understood perfectly that she meant to point out Amy's behavior by complimenting mine. Amy must have caught hell later for getting smashed at the wedding. One would think she'd have had a little more class given that her new stepfather was a recovering alcoholic.
At the end of the day, Daddy seemed to be happy, so that was what really mattered to me. That, and knowing that never again would I be forced to wear yellow polyester.